A Special Ride to Commemorate the A Custom Series' 25th Anniversary
In just 25 years, the Zildjian A Custom series has become the gold standard for the modern stage cymbal: bright, musical, cutting, sophisticated, and distinctly Zildjian. The collectible Zildjian A Custom 25th Anniversary Ride marks a milestone in the series' history. This 23" beauty owes its bold voice and musical complexity to a medium-thin profile of Zildjian's proprietary B20 bronze recipe. Whether you crash, bash, or ping it, the 25th Anniversary Ride responds with a defined attack and mature bloom. A laser-engraved trademark and special cream-white logo speak to this cymbal's exclusivity. Each ship numbered and hand-signed in a collector's box.
Only 1,000 of these cymbals are being released worldwide, so order your Zildjian A Custom 25th Anniversary Ride through Sweetwater today.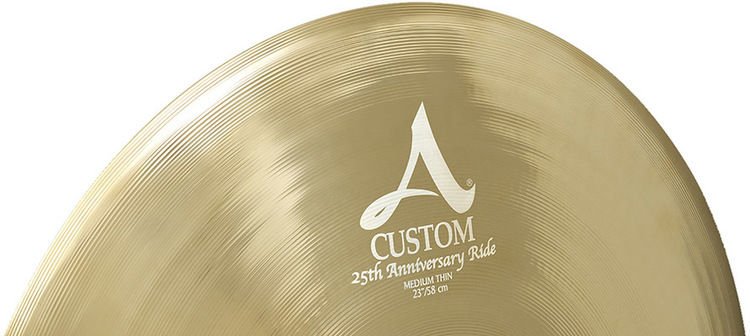 A proud addition to the A Custom lineup
The A Custom series succeeds in bringing the cherished A Zildjian sound to the modern soundstage. A sophisticated medium-thin profile of specially crafted B20 bronze, symmetrically hammered and polished to perfection, gives the 25th Anniversary Ride its defined bow, cutting bell, and musical bloom.
Numbered and hand signed
The 25th Anniversary Ride is a welcomed addition to any Zildjian collector's collection. Not only is each piece numbered for authenticity, but the underside of each bell is hand signed by CEO Craigie Zildjian for a personal touch.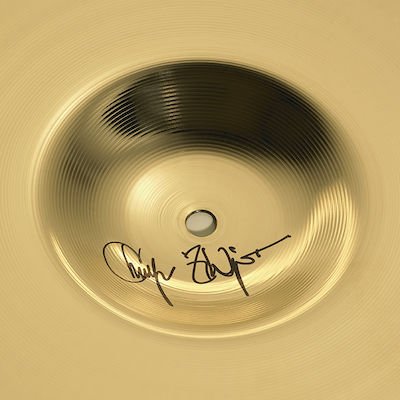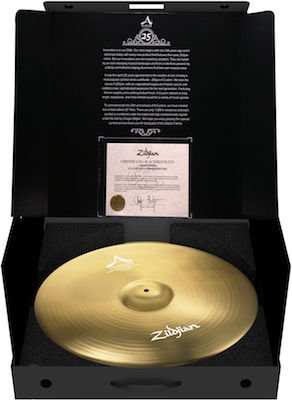 Ships in a collector's box with storage bag and certificate
Players and collectors both will enjoy all that's included with the 25th Anniversary Ride. A commemorative box touches on Zildjian's 400-year history and the A Custom legacy; a copper-infused storage bag keeps the cymbal free of dust and fingerprints between handlings; and a certificate of authenticity, signed by Craigie Zildjian, readies this cymbal for the collector's case or that special place on your wall.
Zildjian A Custom 25th Anniversary 23" Ride Cymbal Features:
Limited edition — only 1,000 made
Ships in a commemorative box with copper-infused bag and certificate of authenticity
Comes numbered and hand signed by CEO Craigie Zildjian
Special cream white logo
Laser-engraved "25th Anniversary" trademark
Cutting bell tone
Distinct ping
Mature wash and bloom
Polished to perfection
Symmetrically hammered for consistency and balance
Crafted in Norwell, MA from musical B20 bronze