18 possible ways to stack your overdrives and boosts
Guitarists at Sweetwater love stacking overdrive pedals in different configurations, and the Sunset Dual Overdrive Pedal makes it easy with its 2-channel design. While you can use any of the six overdrive circuits on their own, you can also cascade either channel into the other via a switch on the rear panel. Strymon voiced these overdrives for maximum sonic compatibility however you stack them. Stacking your overdrives can seriously expand your expressive range by creating more harmonic complexity throughout your guitar's dynamic range, and once you try it with the Sunset Dual Overdrive, you'll wonder how you ever got along with just a single dirt pedal. You can also run two overdrives together in parallel — nine possible combinations offer a ton of creative flexibility.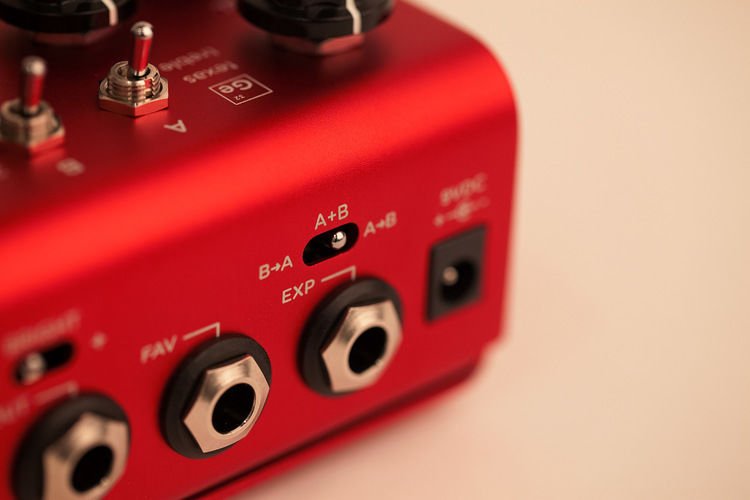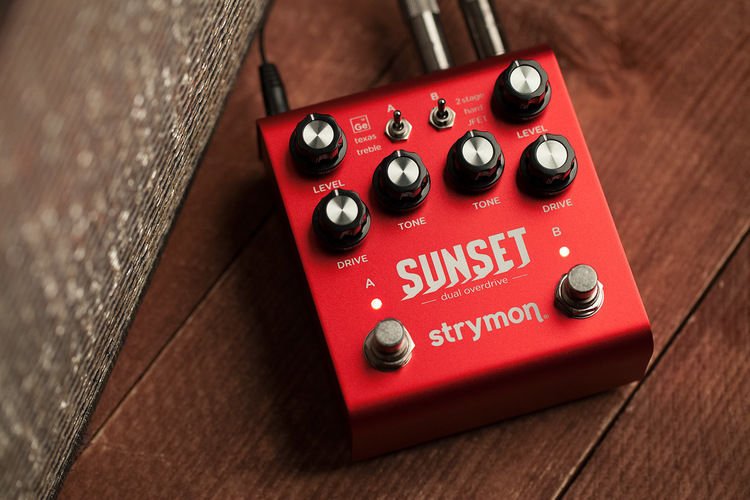 2-channel design for maximum flexibility
Each of the two channels on the Strymon Sunset pedal offer two iconic overdrive circuit designs, plus a classic boost circuit design. Familiar controls for Drive, Tone, and Level make it easy to dial in your sound, and a Bright switch is available for adding some bite to help cut through the mix.
Expression pedal input for advanced functionality
Connect your favorite expression pedal to the Strymon Sunset Dual Overdrive to get the most out of this flexible pedal. You can set the heel-to-toe range for every knob and then morph parameters while you play. There's also a Volume mode that lets you use your expression pedal for smooth volume control, even when the Sunset Overdrive is bypassed — an excellent alternative to a standalone volume pedal.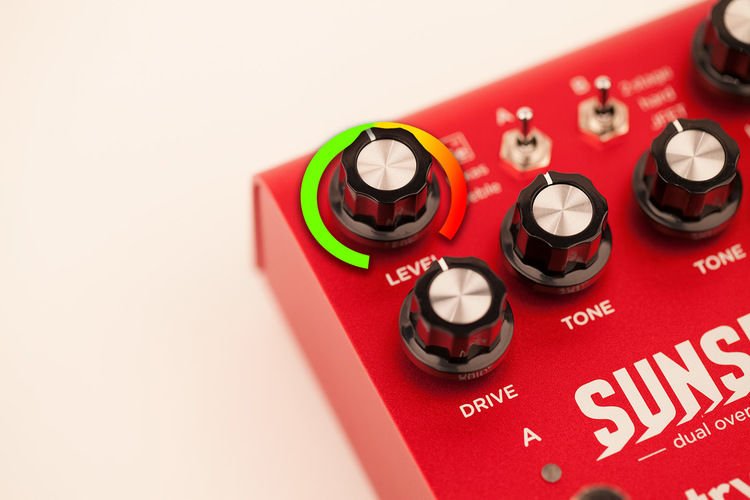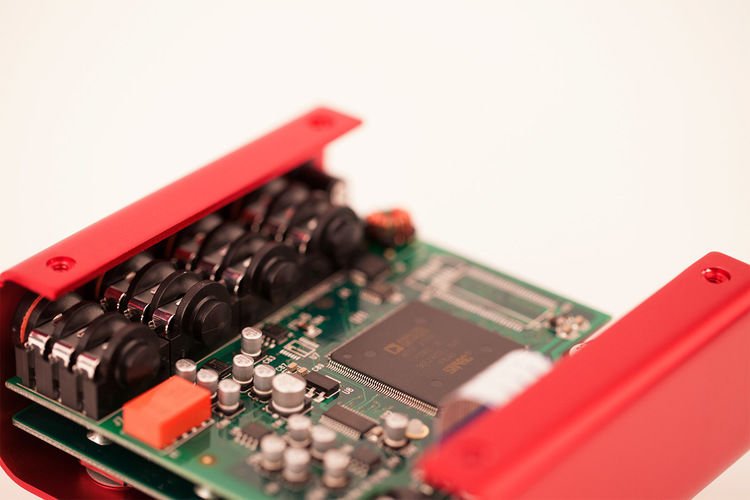 Strymon Sunset Dual Overdrive Pedal Features:
6 classic overdrive/boost circuits in a single dual-channel pedal
Run any circuit on its own, or run 1 channel into the other for stacked overdrive tones
Analog Class A JFET input gain stage for vibrant tone and up to 20dB of analog gain
Advanced SHARC DSP re-creates the harmonic complexity and sonic richness of analog drive
Familiar Drive, Tone, and Volume controls, plus a rear-panel Bright switch
Noise Reduction available as a secondary function, to eliminate hum and buzz when you're not playing
Expression pedal mode allows you to set heel-to-toe range independently for every knob
Volume mode allows you to use an expression pedal as a smooth volume control with logarithmic taper
Instantly recall your favorite setting with the Strymon Favorite Preset Switch (sold separately)
Switchable True Bypass or Analog Buffered Bypass operation
Includes 9V DC power supply