Precision Made for Precision Players
Ernie Ball Prodigy guitar picks are precision machined from super-stiff, long-lasting, low-friction Delrin thermoplastic to achieve new degrees of accuracy, output, and control. Each pick's nonslip playing surface is designed to grip you back as temperatures rise, yielding consistent tone and technique amid all-night security. The Prodigy series is capable of a devastating attack and lightning speed thanks to its pinpoint tip. A beveled edge enhances comfort and unlocks loads of textures up and down the neck, from weighty chunks and chuggas to cutting scrapes and squeals. Best of all, Ernie Ball Prodigy picks are available in multiple sizes and shapes to accommodate a wide range of players. Step up to a new level of precision and control with the Ernie Ball Prodigy guitar pick series from Sweetwater.
What do you get with the Prodigy pick series?
Long-lasting Delrin construction — a thermoplastic known for its high stiffness and low friction
A nonslip grip for enhanced security and consistency
A precision tip for improved speed and picking accuracy
A comfortable beveled edge with multiple playing surfaces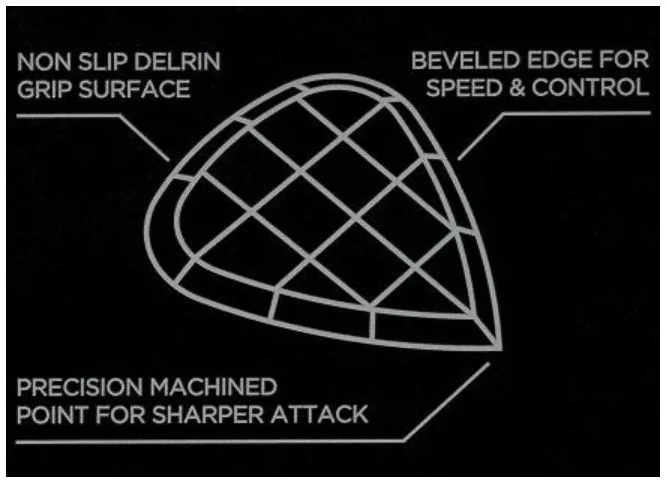 Ernie Ball Prodigy Guitar Picks (2.0mm, White Large Shield) Features:
Built from long-lasting Delrin thermoplastic
Achieves new degrees of accuracy, output, and control
Comfortable beveled edge plays effortlessly in the hand
Precision tip yields a clean attack and lightning speed
Nonslip grip affords consistent tone and all-night security
Style: large shield
Thickness: 2.0mm
Color: white