Classic-style '70s-era circuitry
Thanks to its classic-style circuitry, the Flatiron Fuzz produces a familiar sound. Developed in the late '70s, this design delivers the ratty-sounding, symmetrical hard-clipping distortion you've heard on countless guitar-rock hits over the past several decades. That said, the Flatiron Fuzz takes this sound in a slightly new direction. The guitarists here at Sweetwater have enjoyed EHX's iteration of this world-famous sound — plug in and discover it for yourself!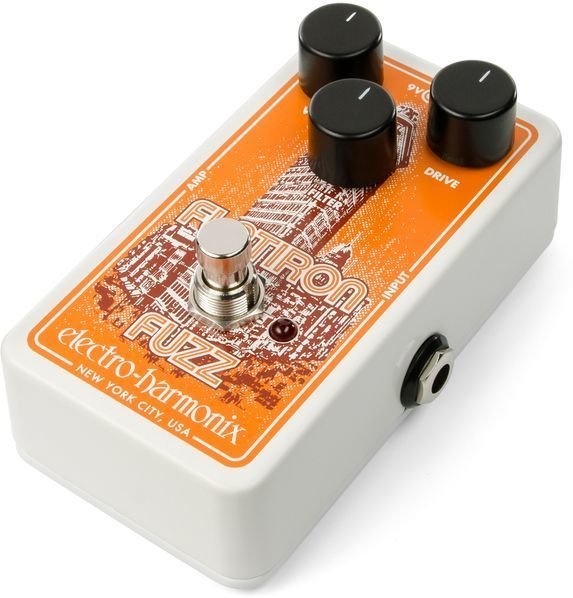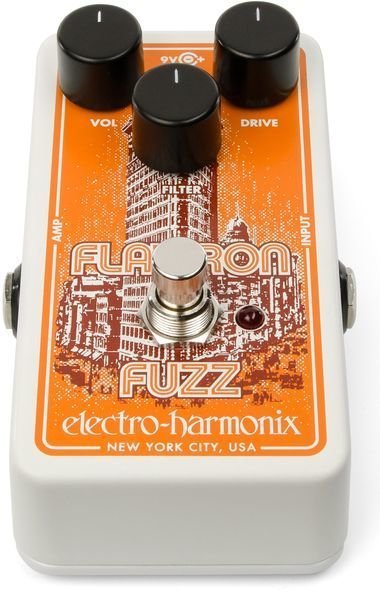 Simple 3-knob layout
The Electro-Harmonix Flatiron Fuzz features three controls: Volume, Drive, and Filter. Volume sets the pedal's output level, allowing you to hit your amp's front end harder. Drive adjusts the amount of sustain and distortion, enabling you to attain everything from subtle grit to thick distortion to all-out fuzz. Filter is a lowpass filter with movable cutoff frequency, letting you dial in everything from dark grunge to extreme raunch.
Named after a famous landmark
The Flatiron Fuzz is named after the historic Flatiron Building in New York City. Built in 1902, the Flatiron Building is a triangular, 22-story, 285-foot-tall, steel-framed, landmark building located at 175 Fifth Avenue in Manhattan. This groundbreaking skyscraper is located near EHX's former headquarters and is pictured on the pedal.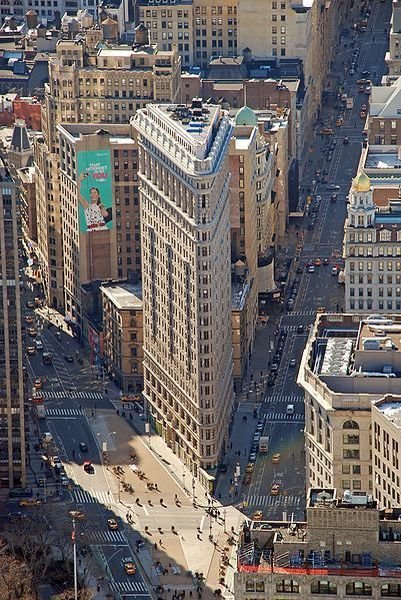 Electro-Harmonix Flatiron Fuzz Distortion Pedal Features:
Op-amp powered fuzz/distortion with classic ratty tone
'70s-era circuitry delivers symmetrical hard-clipping distortion
Achieves everything from subtle grit to thick distortion to all-out fuzz
Simple 3-knob layout makes it easy to dial in your desired sound
Reacts to your guitar's volume knob beautifully
True-bypass switching to preserve your tone
Compact, pedalboard-friendly design