Superb long-lasting tone in every pack
D'Addario XS Phosphor Bronze aren't your ordinary coated acoustic strings. Both the wound strings and plain steels feature a groundbreaking thin film coating to maximize tone and extend string life from top to bottom. This eliminates the awkward stage common to other coated strings where your bottom strings far outlast your top strings. From chords to leads, and from stage to studio, you'll sound your best strung up with D'Addario XS Phosphor Bronze strings.
Hex-core wounds, Fusion Twist steels
Inside each roundwound string in each XS Phosphor Bronze set is a NY Steel hexagonal core — the same as you'll find on a set of your favorite NYXLs or XTs. This angular core gives the wrap wire more surface to grab on to, yielding better tone and intonation. Plain steels in the XS Phosphor Bronze sets feature D'Addario's Fusion Twist technology. This process prevents slack in the twist, resulting in greater resistance against detuning and breaking.
Ultra-thin film coating
D'Addario has gone to great lengths to ensure every string in every pack of XS Phosphor Bronze stays true to the iconic D'Addario tone. The secret is a unbelievably thin coating that preserves tone, above all, but also reduces squeaks and resists fraying. This coating not only gives you longer string life, but a comfortable feel on the fingers so you can play your best all night long.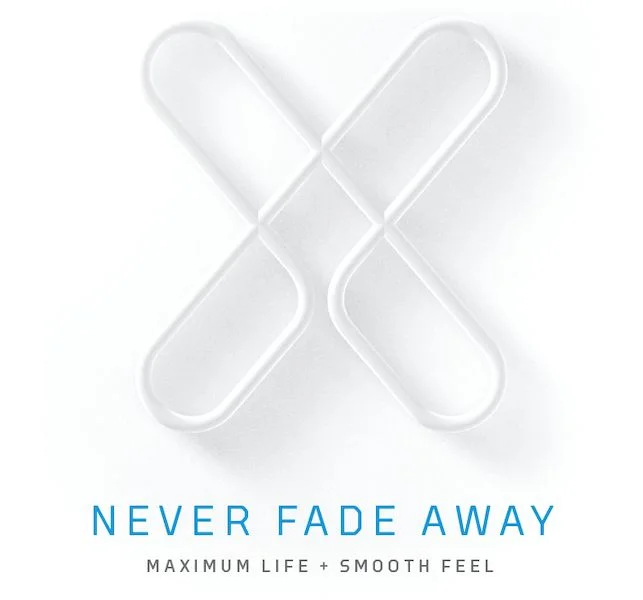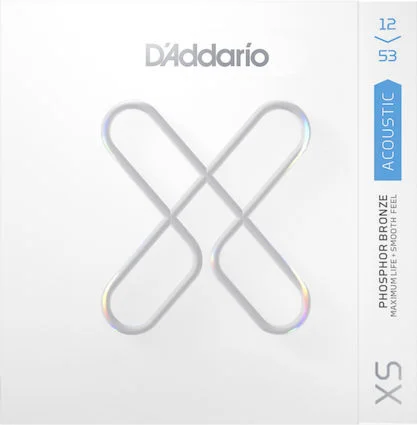 D'Addario XS Phosphor Bronze Acoustic Guitar Strings Light Features:
Gauges: .012, .016, .024, .032, .042, .053
Ultra-thin film coating extends string life between changes
Delivers long-lasting great tone
Smooth, sleek feel on the fingers
Unique polymer treatment on plain steels supplies a natural, protected feel
Fusion Twist technology enhances tuning stability
NY Steel hex core delivers superior intonation and stability
Digitally controlled winding ensures consistency from set to set